Specialist Spreader / Lifting Beam Hire For A Cost Effective Solution
SectionLift's continual investment in our comprehensive hire fleet enables us to offer one of the widest ranges of spreader and lifting beams available in the UK.
The types of lifting and spreader beams included in our hire fleet are:-
Standard Lifting Beams
Modular and Fixed Spreader Beams
Counter Balance Lifting Beams
Multi - point Lifting Beams
Lifting Frames
All lifting and spreader beams are supplied with full certification and we can supply all the required accessories including shackles, chain, wire rope and polyester slings and lifting lugs and connectors. We are also able to design and supply end connections to connect to your items to be lifted.
We ensure competitive prices, with additional duration and quantity discounts, and most importantly, the right equipment, where you need it, when you need it. Please contact our sales staff on 01302 367755 for further information on our range of products & services or to discuss your individual needs.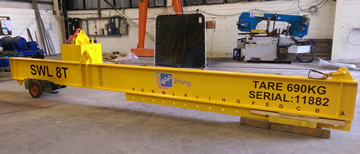 8 tonne counter balance beam ready for the next hire job. We carry an extensive range of counterblance lifting beams which can be configured to your requirements.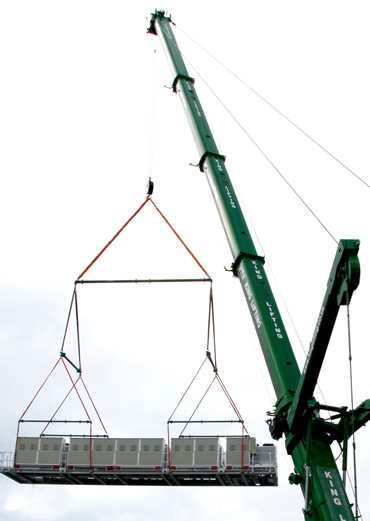 SectionLift lifting array comprising of 7 beams carrying out lifting of a pre-fabricated skid package. We are able to produce lifting and rigging plans for this type of lift.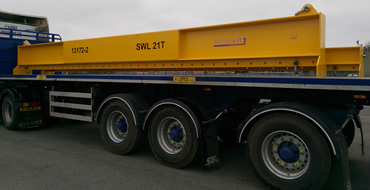 Multipoint lifting beams ready for dispatch. We carry a large range of standard and mulltipoint lifting beams for hire.
SectionLift Modular Spreader Beams For Rental / Hire
We carry an extensive range of SectionLift modular lifting beams for hire along with a full range of accessories and fittings. Beams are often supplied pre-assembled to allow you to get on with the job straight away.
Please contact our sales team on 01302 367755 for all your spreader beam requirements.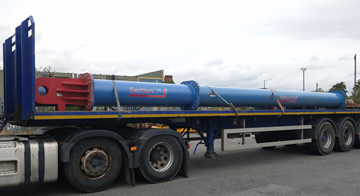 26m SectionLift 420 Spreader Beam ready for dispatch. This beam went on to lift a 100 tonne wind turbine post.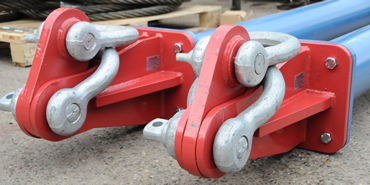 SectionLift 50 Spreader Beams from our Rental Fleet.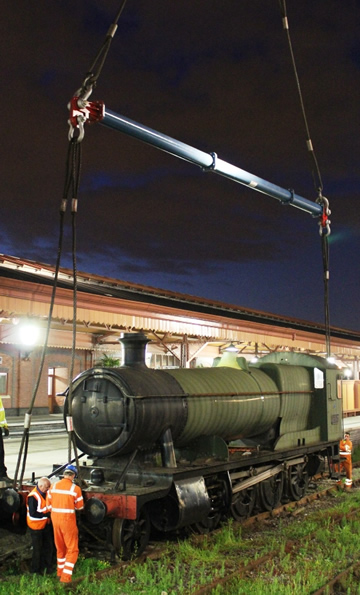 SectionLift Spreader Beam on hire carrying out a steam locomotive lift from Birmingham Moor Street Station.
Standard Lifting Beams Available For Rental / Hire
Our range of standard lifting beams allows for us to cater for the majority of lifts straight from stock. Whether it is a simple 2 point lift or a more complicated lifting array you required, we are able to design and specify a solution for you.
Please contact our sales team on 01302 367755 for all your spreader beam requirements.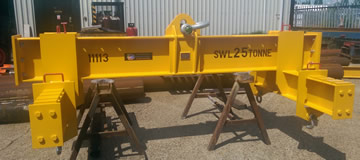 25 tonne lifting frame from the hire fleet ready for hire.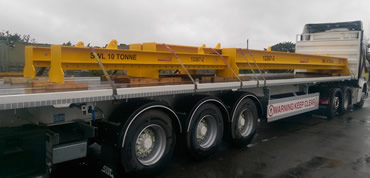 Multipoint Lifting beams about to depart for hire. Our comprehensive hire fleet is constantly updated with new equipment to enable SectionLift to provide hire solutions for your lifting tasks.