Counter-Balance Lifting Beams
SectionLift UK design and manufacture Counter Balance Lifting Beams which enable objects to be positioned under overhangs, protrusions or obstacles. They also allow loads to be positioned inside the minimum radius of a Tower Cranes, Luffing Cranes, Overhead and Mobile Cranes. We carry an extensive range of equipment in our hire fleet that is of modular construction and can be tailored to provide a lifting solution to your problem. We are also able to produce a Counter Balance lift specific lifting and rigging plans and can design, plan and calculate a counterbalance lifting solution for your project.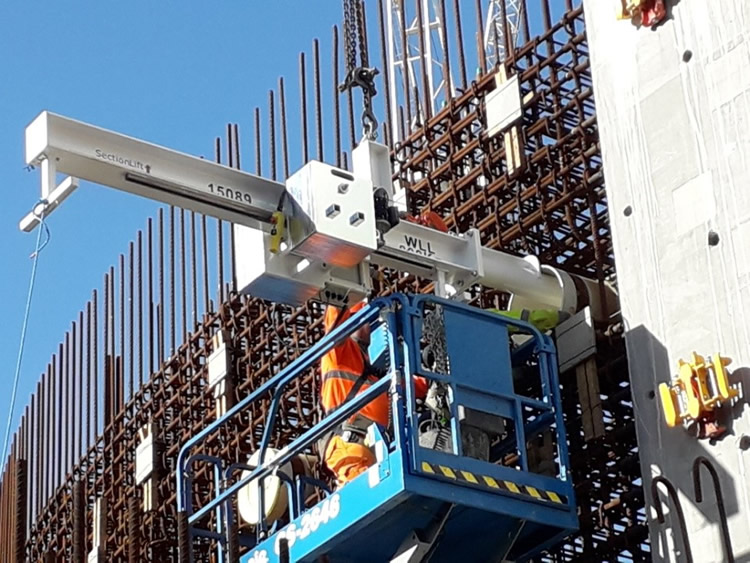 Special design electric counter balance lifting beam working at Hinckley Point Nuclear Power Station fitting steel conduits into the reactor wall.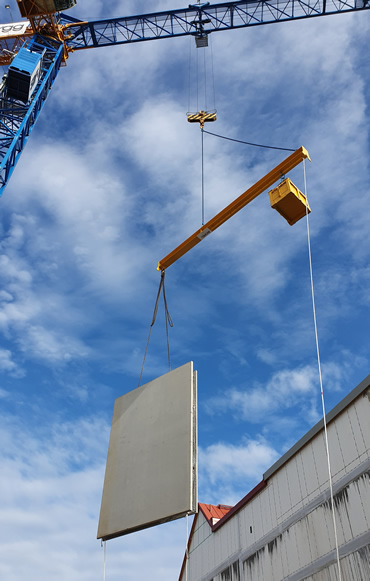 2 tonne counter balance beam lifting wall panels under an overhang.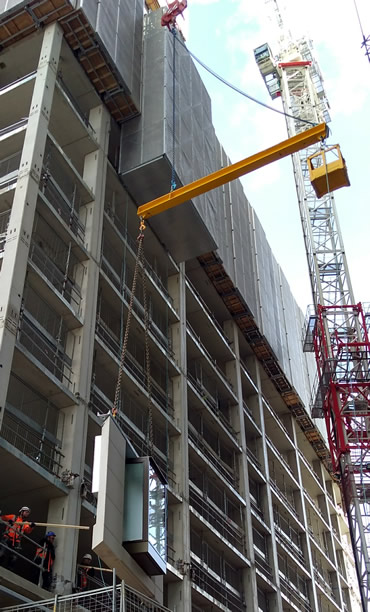 Counter Balance Lifting Beam designed to lift wall panels shown positioning a unit under a scaffold overhang.

2 tonne Counter Balance Lifting Beam positioning form-work below concrete structural beams.

Counter Balance Lifting Beam providing up to 8 tonne SWL at 2m offset from the crane hook. This beam is also capable of lifting between 3 and 8 tonnes by adjustment of the weight position on a rail.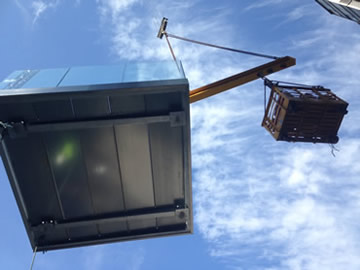 Counter Balance Lifting Beam used to lift and position a balcony under a 1m overhang on a building.

2.5 tonne Counter Balance Lifting Beam Designed to Lift Centrifuge Components outside the working area of the overhead crane. This beam features a moveable weight to keep the beam level in both the loaded and unloaded condition.