Custom Designs for Your Unique Problems
SectionLift UK are specialists in the design and manufacture of modular and fixed spreader beams, lifting beams and frames.
If you have an unusual or unique lifting problem our team of talented designers are able to design a custom lifting solution. This can be as simple as a single spreader beam or a solution to lift an out of balance load with multiple lift points requiring an array of lifting beams in a purpose designed lifting rig.
We use sophisticated CAD design software to ensure our products are designed and built to the highest standards and conform with all relevant regulations and design standards.
Our continuous investment in our design office enables us to produce cost effective, reliable and safe lifting solutions for all your problems, whether they are simple lifts or complex lifting rigs.
Call us today to discuss your requirements and see how SectionLift UK can help on 01302 367755.

100 tonne x 15m span lifting beam just finished in our fabrication shop designed for the London Tideway project to lower parts of a tunnel boring machine down a shaft from a tandem crane lift. The beam also has 2 cross arms to enable it to lift additional equipment.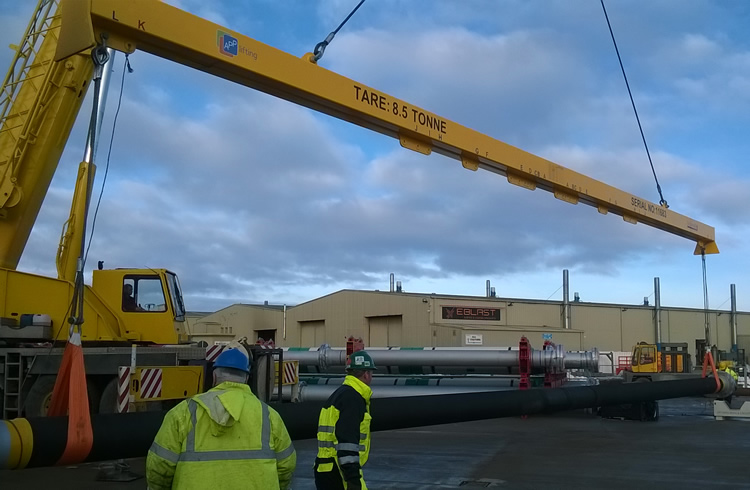 I15 tonne lifting beam, 18m span specifically designed to handle pipeline components.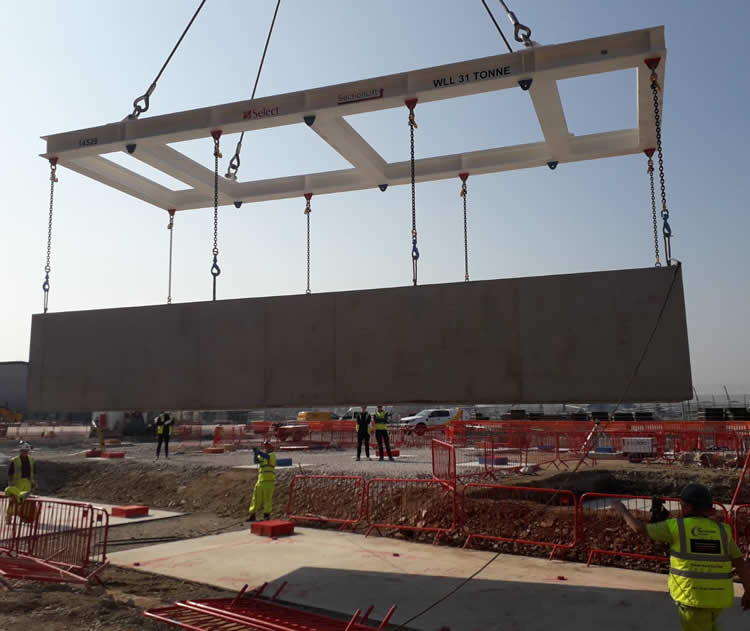 31 tonne lifting frame designed for lifting and positioning pre fabricated lift shaft components.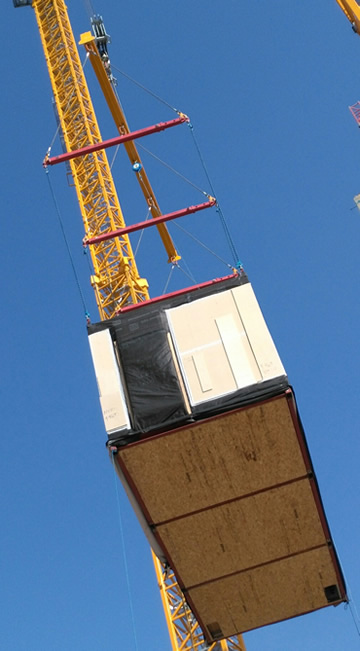 20 Tonne lifting system comprising of a 12m long multi-point lifting beam with 5 No. 3 to 5m span telescopic beams under specially designed to lift differing sizes and shapes of modular building. This system in conjunction with an automatic weighing system was used to assemble a 24 story building, each floor with 49 different modules in record time.
55 Tonne tandem lifting beam with single rams-horn hook designed to be used by 2 no. 30 tonne overhead cranes.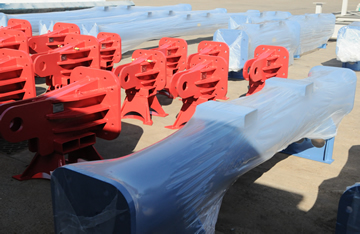 SectionLift 110 modular spreader beams specially adapted to include the fitting of permanent floor stands and forklift handling pockets. Our customers design brief was that the system should be able to be easily assembled by one man and a forklift.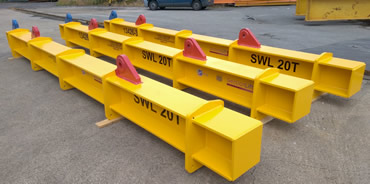 20 Tonne bulk bag lifting beams designed to lift 10 No. 2 tonne bulk bags.

Bentoflex Roll Laying Lifting Beam
15 tonne multipoint lifting frame with stand.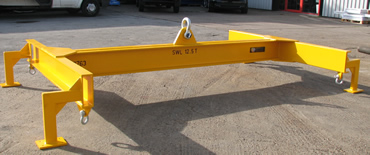 12 tonne 4 Point Rail Bogie Lifting Beam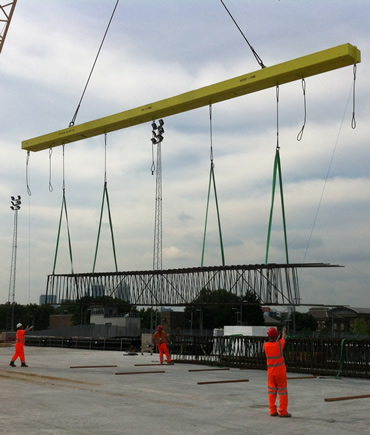 40 tonne SWL 18m span lifting beam design to lift large rebar cages at Abbey Mills Pumping Station